The spring 2017 Fred Astaire Spotlight Exhibition was held at the studio and entitled "Dancing with our Stars."  Our spotlight shows have two purposes:
Purposes of Spotlight Shows
To feature our brand, new students demonstrating what they have been learning on their lessons.  All of these students have had less than 15 private lessons.  Some have had as little as 1 private lesson and it takes a lot of courage to get up and dance in front of a large group of people.  Let's show our appreciation with lots of applause.
To highlight our Spotlight students.  All of these students are enrolled on Bronze or Silver level programs.  Furthermore, all have a well-established foundation for good social dancing.  Through Spotlight Exhibitions, students have the opportunity and freedom to discover and create their personal contribution to the world of dance.
Our advanced students have always been very encouraging of our new students.  This is the #1 reason our studio is thriving.  Also, everyone is happy!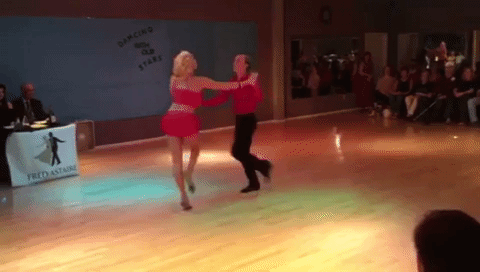 We are very proud of our Memphis students.  Our Memphis school is recognized regionally and nationwide due to the high dance standards we have.
Benefits of Showcases for students
Add to their personal style.
Deepen their knowledge and skills.
Develop a clear choreographical concept.
Make use of clearly fitting music.
Unite choreography, music, and appearance.
In addition to the benefits of our spotlight shows, read more about other overall Benefits of Dance here!