Events
Ballroom Dance Competition events are an important part of every Fred Astaire Dance Studio's calendar. At Fred Astaire National and Regional Dance Competitions, our students meet, mingle and compete with other student dancers to feel accomplished and confident as dancers. These glamorous dance competition events are held in resort venues across the country, and give you inspiring opportunities to travel, watch, and hone your own dancing skills in a supportive and exciting environment. A variety of other dance events – such as showcases, spotlights, themed dance parties, coaching sessions, dance-themed charitable events and more are also offered throughout the year, to encourage social interaction, help you apply what you're learning and make your dance lessons experience even more exciting, fun and rewarding. Participating in these events gives every FADS student and student/instructor team the opportunity to progress more rapidly in their dance endeavors, to enjoy fabulous vacation destinations and venues, and have lots of fun along the way!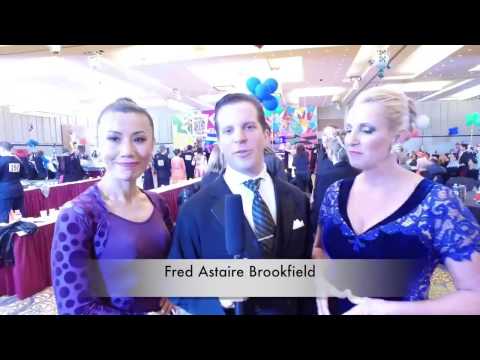 New England Regional Events for 2018
New England Tri-Star Championships November 8th – November 10th
Boston Quincy Marriott, Quincy, MA
Join Us & Live Out Your Dance Dreams with Fred Astaire Dance Studios!
Upcoming National Events:
---
Lonestar Dance Camp
April 23rd, 2019
Houston Marriott Marquis – Houston, TX
(THIS DANCE EVENT IS OPEN TO INDEPENDENT  STUDIOS!)
On Tuesday, April 23rd, join us for our first-ever Lonestar Dance Camp, an exciting new pre-comp Dance Event featuring Group Master Classes by an amazing ensemble of Dance Champions! This event is open to all area dance studios' Pros and Amateurs, singles and dance couples – but hurry, we expect to sell out fast.
Independent dance studios (those that are not part of the Fred Astaire Dance Studios network) may email Events@FredAstaire.com for more information.
---
Cross Country Dance Championships (National)
April 24th – 27th, 2019
Houston Marriott Marquis – Houston, TX
Another exciting Cross Country Dance Championships is upon us, and we are thrilled to be returning to Houston, Texas… and the Houston Marriott Marquis! With over 1,000 rooms, amazing amenities and eateries, and a one-of-a-kind rooftop lazy river (shaped liked Texas), you won't need to venture far to discover adventure.  Dance your heats, and explore all that Houston has lots to offer – including Discovery Green Park, the Houston Zoo, museums, Downtown Aquarium, haunted Houston and architecture tours, great shopping – and of course, incredible BBQ and fusion cuisine. So saddle up, cowboys & cowgirls – because we'll be kickin' up our heels all week! Make sure you talk to your FADS Instructor and get your entries and packages in – the entry deadline is March 20, 2019! Let's make this a Texas-sized event!
---
Fred Astaire World Championships (National)
July 22nd – 26th, 2019
Mirage Hotel & Casino – Las Vegas, NV
Our Host Resort for the 2019 Fred Astaire World Championships (FAWC) is the luxurious Mirage Hotel & Casino. Join us for a week of excitement and spectacular dancing! Located right on "The Strip" / Las Vegas Boulevard, the Mirage Hotel & Casino features a tropical Polynesian-theme, over 3,000 guestrooms, and a dizzying array of amenities and entertainment options. And Las Vegas is the perfect choice for your exciting summer ballroom getaway. Dance your heats and then explore all that Las Vegas & the surrounding area has to offer. Don't miss out – talk to your FADS Instructor today, entries are due by June 19th, 2019. Let's dance the days – and nights away – in "Sin City"!
---
Dancing Under African Skies (International)
October 10th – 13th, 2019
Emperors Palace – Johannesburg, South Africa
Fred Astaire Dance Studios South Africa brings you Dancing Under African Skies 2019, a major international Ballroom and Latin American dance competition in Johannesburg, South Africa! This fully-integrated dance Event features a specialized focus on Pro-Am dancing, while also welcoming Amateur and Professional couples of all levels from around the world. It incorporates both International and American Styles, and also features Showcases, Exhibitions, and an exciting day of lectures and workshops with top international coaches. English-speaking South Africa also offers an unforgettable destination experience. Whether you are up for wildlife and adventure, or bustling city life and vibrant culture, Johannesburg has it all!  Save 7.5% with Early Bird Registration (by 3/30/19). Talk to your FADS Instructor now, because this adventure of a lifetime is within your reach!
---
National Dance Championships (National)
October 28th – November 1st, 2019
Hilton Bonnet Creek – Orlando, FL

We're heading back to the Hilton Orlando Bonnet Creek, for the 2019 Fred Astaire National Dance Championships. Join us for spectacular dancing, bright lights,  warm weather and the renowned attractions of Orlando. Our host resort features a 3-acre lazy river and pool, 18-hole championship golf course, spa, fitness center, nearly a dozen dining and lounge options, and complimentary transportation to Disney World. Average temperatures hover around 78°F, and the area is home to major theme parks, outlet shopping, sports and family attractions, history – and of course, lots of nightlife. Closer to the parquet, watch thrilling dance performances as a spectator in the ballroom, spend time meeting new people, catch up with old friends and challenge yourself on the dance floor. Mark your calendar now, and talk to your FADS instructor – the entry deadline is September 25th!