News and Press
Celebrating National Ballroom Dance Week
September 2018 | NBC and FOX News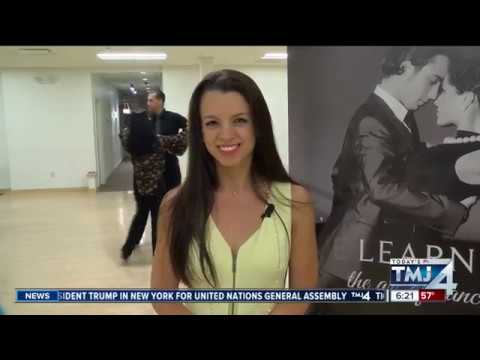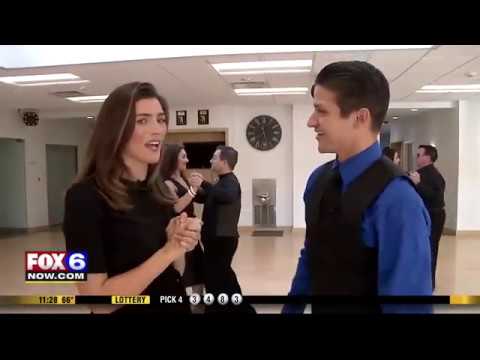 ---
Dancing for heart health: Ballroom dancing at Fred Astaire Dance Studio is fun, healthy
MILWAUKEE — The month of February has been Heart Health Month in America. And just because we're about to flip the calendar, doesn't mean it's too late to step up your choices. Carl is sharing the heart-healthy benefits of dance at the 
Fred Astaire Dance Studio
 downtown. Read More…
FOX6 Milwaukee | 7:15am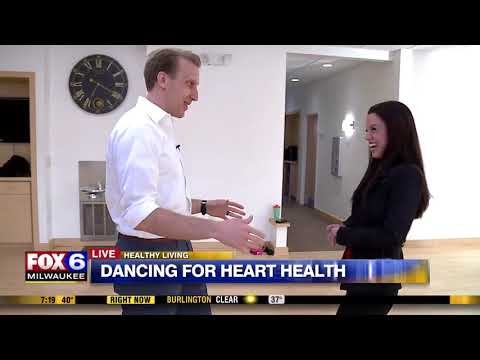 FOX6 Milwaukee | 7:45am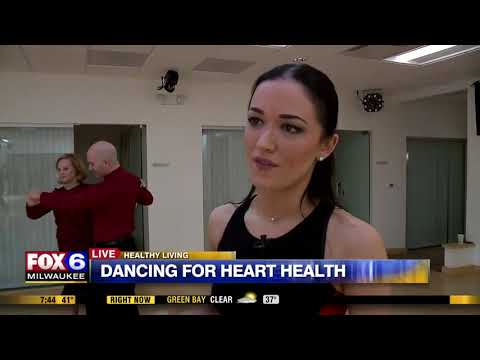 FOX6 Milwaukee | 8:15 a.m.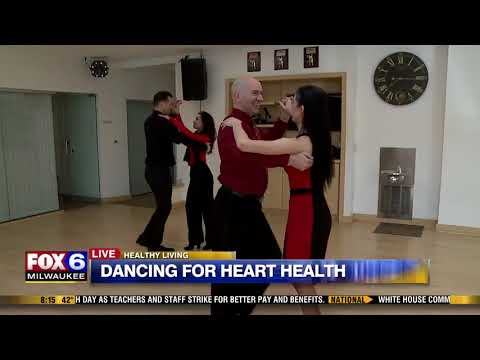 FOX6 Milwaukee | 8:45 a.m.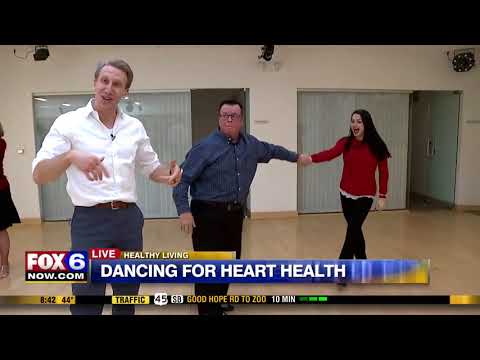 ---
Dance lessons inspired by 'La La Land'
Updated: 8:57 AM CST Feb 25, 2017 | WISN
Dancers Anna Hamilton and Brandon Romero from Fred Astaire Dance Studios teach and perform the Viennese Waltz made popular in the Planetarium scene in La La Land.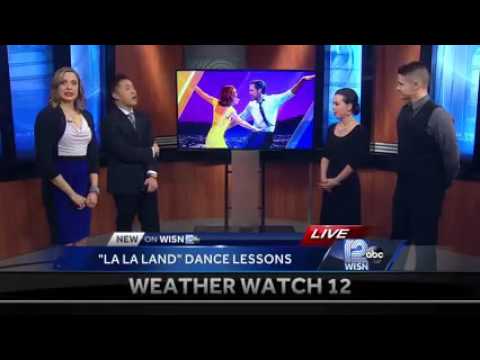 Business Spotlight: Fred Astaire's grace lies behind every step
Some of the dances taught at the Fred Astaire Dance Studio of Brookfield were born years after its namesake hung up his wing tips. Yet, according to its proprietor, the iconic entertainer's signature footwork and grace can still be found in every series of movements.
The Greatest Dance Ever Filmed According To Fred Astaire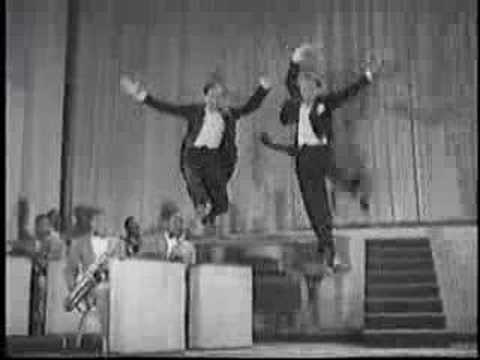 The Wide World of Ballroom Dance
On Friday night I decided to take a tango class. I was lucky that the teacher was willing to dance with me since I didn't bring a partner… It was that draw of romance, passion and partnering that drew me there. A few couples came to learn and I noticed how delighted and alert they looked while they perfected their dance together. I observed the couples gazing in each others eyes, and moving in perfect opposition yet in sync. After a few basic movement displays, I picked it up and found myself being swept away by my partner's knowledge of the language. He knew where to go next, and he knew how to move me; he just required my trust and my "letting go". There was something so seductive about it: the passionate movement, the trust it required, and the flow it brought. I was hooked… Read More…
Use It or Lose It: Dancing Makes You Smarter, Longer.
For centuries, dance manuals and other writings have lauded the health benefits of dancing, usually as physical exercise.  More recently we've seen research on further health benefits of dancing, such as stress reduction and increased serotonin level, with its sense of well-being.
Most recently we've heard of another benefit:  Frequent dancing apparently makes us smarter.
A major study added to the growing evidence that stimulating one's mind by dancing can ward off Alzheimer's disease and other dementia, much as physical exercise can keep the body fit. Dancing also increases cognitive acuity at all ages.
You may have heard about the New England Journal of Medicine report on the effects of recreational activities on mental acuity in aging. Here it is in a nutshell…
Why Do Humans Dance?
Reflections on a quintessential human experience
Why DO humans dance? Read more…
Types of Ballroom Dances
Ballroom dance is one of the elegant and elite forms of dancing. The basic requirement for a dance to fall into the category of ballroom dancing is that it needs two people as partners to dance. The dances that fall under the umbrella of ballroom dancing have undergone constant change with additions and subtractions to the list over time. Read More…
Dancing Boosts Health, Relieves Stress
Calling out around the world, are you ready for a brand new beat? Summer's here and the time is right for dancing in the streets…This is an invitation across the nation, a chance for folks to meet. There'll be laughing, singing and music swinging, dancing in the street.
Dance is an outlet for emotional expression, stress reduction and creativity that benefits youth during stressful situations by channeling their energy positively and helping them bond with peers. Dance was also found to increase life satisfaction, according to a 2008 study in the American Journal of Health Education. Read More…
Love Lessons From Ballroom Dancing
Believe it or not, television's Dancing with the Stars has resulted in more lasting romantic partnerships than matchmaking franchise The Bachelor. Is it the romance of the rumba? The titillation of the tango? Quite possibly, says Janet Carlson, author of Quick, Before the Music Stops: How Ballroom Dancing Saved My Life. "Let's face it, moving rhythmically to beautiful music together is a turn-on that's hard to resist," she says. "It's hard not to enjoy the person who's helping you feel sexy, glamorous and elegant!" Read More…
What Can I Dance to This?
It's a surprisingly common question in dance – many people find it easier to go skydiving, than tell the difference between foxtrot and swing music. This can also be completely paralyzing, as you try to figure the song out while time wastes away. Fortunately, there are are certain patterns to every dance style an intent listener can pick up on. Read More…