Staff
DIRECTOR & HEAD INSTRUCTOR
Michelle Fox, Director and instructor, stepped onto the dance floor at the age of six and has never left. At sixteen, she landed her first professional show as a soloist for the North Star Ballet. She has studied and performed a broad range of styles including ballet, modern and ballroom and received a B.F.A. in Dance Performance from the Hartt School at the University of Hartford. Michelle has been professionally competing for over ten years in both American Smooth and Rhythm. Michelle is a six time Open Rhythm champion for Fred Astaire New England, and 2010 Rising Star Rhythm Finalist of the Fred Astaire World Championships. She was a featured dancer with the cast of Dancing with The Stars in the Disney Christmas Parade of 2009 and has trained with world renowned dancers such as Tony Dovolani, Elena Grinenko, Jose Decamps, and Joanna Zacharewicz.
As an instructor, Michelle has been awarded Top Female Teacher in New England two years in a row, and was among one of the few teachers to be awarded a national Freddy Award . She was a featured instructor for NECN's 'Wedding Week' and then became a full time manager at the Belmont Fred Astaire in 2008. Michelle earned the title Manager of the Year in 2008 and 2009 and she has trained many instructors to become successful teachers and managers. Michelle met Adam in 2012 and the two have been a dynamic team of entertainers and instructors. The two are very excited about owning a studio of their own, and building a community in Franklin where everyone who wants to can experience the magic of dance.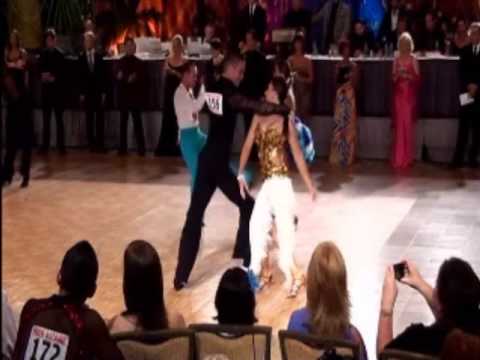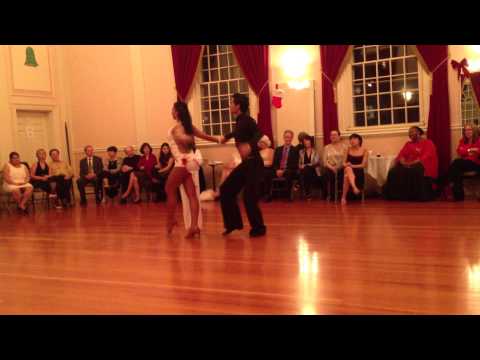 DIRECTOR
Adam Fox, originally from London, developed a quick aptitude for dancing due to his extensive background in music and martial arts. He started training as a social dancer in 2001. When Adam met Michelle in 2012, he moved to the US and started his training with Fred Astaire Dance Studios. Adam joined the professional team of the Fred Astaire Plymouth Studio, where he was trained in the Conceptual Method of Teaching. A true entertainer at heart, he enjoys coaching students of all different ages, levels and backgrounds with his fun, energetic, and humorous style! Adam enjoys social dancing most, but he has a mean competitive streak. He competed for The Fisher House last fall, the New England fundraiser for housing for recovering veterans. When Adam isn't dancing, you'll often find him sharing his other two passions with the students –music and close-up magic!
Fred Engelhardt
Joined Fred Astaire Franklin in 2015 from his New Jersey hometown, where he had been teaching American Smooth and Rhythm from a young age. Having trained under the careful tutelage of an old timer in the dance industry, Fred moved to Massachusetts to expand his teaching career and pursue further training in both competitive dancing and social dance instruction. Fred brings with him a wealth of experience, knowledge, and true love for dancing. Fred founded the Ballroom program at Fordham University, where he holds a B.A. in Communications and in Spanish. Fred competes regularly with his students and with his professional partner in both American Smooth and Rhythm. He has recently placed 1st in New England's mixed professional division, and has earned high honors in his certification as an instructor with Fred Astaire!

His favorite pastimes, when not out dancing, includes utilizing his skills in digital media, and volunteering at comic conventions all over the country! Fred takes particular pride in teaching his students and loves to hear stories of their dancing ventures in and out of the studio. Nothing makes him happier than seeing his students fall in love with dance and honing a skill that they will use for the rest of their lives. 
Nina DiPerrio
Joined Fred Astaire in 2008 with a background in Ballet, Tap, Jazz, and Hip Hop. Nina is Fred Astaire Regional Open Cabaret Champion, and a Fred Astaire National finalist in both Rising Star and Open Rhythm. She has been an esteemed adjudicator for Boston Open Dancesport competition and she has performed with the professionals from Dancing with the Stars in the show Dancing with Desire. Nina enjoys teaching everything from wedding dance choreography to competitive students and social dancers. She brings a bubbly spirit and playfulness to everything she does. We are happy to have her on our team!
Ricardo Foster Jr
Born and raised in Boston, Ricardo has been involved with the entertainment industry for over 10 years. Using his special talents as a dancer, choreographer, performer, actor, comedian, and model, he has single-handedly made a name for himself amongst many of today's popular artists. Working and performing with artists ranging from Jay-Z, Usher, Britney Spears, NSYNC, En-vogue, Uncle Cracker, and Beyonce to old school classics like Naughty by Nature, Wu-Tang clan, and RUN DMC, he has seen it all. Ricardo joined the FADS family in 2017 after realizing his passion for teaching and choreography. Ricardo founded the production company Unyted Stylz Entertainment and is also proudly one of the main choreographers and developers for the Xbox Kinect video game franchise "Dance Central". Due to his involvement with these projects and his works showcased on different platforms of entertainment Ricardo has been recently dubbed a world renowned choreographer. From teaching dance at Dean College, Ricardo followed his passion for Latin and Swing dancing to the FADS Franklin team. Ricardo's enthusiasm and encouraging way is infectious to all of his students. Ricardo loves working with adults and children alike, bringing a sense of true joy to everyone who works with him. 
Allie O'Hara
Allie has been dancing as long as she could walk. Allie studied at Dean College and received her BA as a dance major with experience dancing in all dance genres including Ballet, Tap, Modern, Jazz, Hip Hop, West African, and Contemporary. Throughout her time at Dean she also extensively studied Pedagogy, and studied as an intern with the Joan Phelps Palidino School of dance Athletic Training Facility. When she isn't twirling around the dance floor with students you can find her performing with her crew, US Crew dancing Hip Hop and other styles under Unyted Stylz Productions.  
Allie recently won the Mixed Novice dance division at our regional competition in March of 2018. Allie has been a great addition to the FADS family and loves being a part of this wonderful community.