News and Press
Our owner, Ms. Elke Mischke, talking to Phyillis Nasiopulos of Woman's Focus.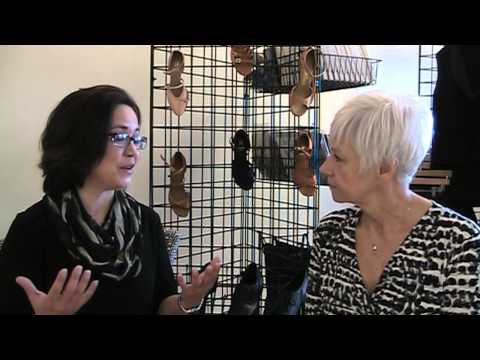 Fox 47 Reporter Dances In A Fred Astaire Competition
Click the link below to watch the video.
http://fox47.com/newsroom/top_stories/videos/special-report-behindthescenes-ballroom-6625.shtml
Fred Astaire Mequon at the Strawberry Festival in Cedarburg
CEDARBURG — Strawberries are taking over Cedarburg. You can find everything from strawberry brats to strawberry wine, to of course, chocolate covered strawberries. Laura hangs in Cedarburg to preview their Strawberry Festival. Click here to learn more.
Article from the Medical College of Wisconsin featuring one of our students
Her story is on pages 12-14.
http://obgyn.mcw.edu/wp-content/uploads//FroedtertTodaySept2013.pdf
At 88, she got up off the floor to dance again
Move over, Betty White.
Octogenarian Sara Shipe of Grafton – she's 88, same as Betty – gets the spotlight now.
White is coming off last week's wildly successful hosting job at "Saturday Night Live." Agreed, she was fabulous and funny.
But Shipe – who may be to ballroom dancing what White is to comedy – is no slouch, either. Topping off months of recovery from multiple pelvis and elbow fractures, she donned a sparkling dress and her dancing shoes and fox-trotted her way out of a Cedarburg rehabilitation center last month.
"It felt pretty good after lying in bed all that time," she said.
Now she's back to weekly dance lessons at Fred Astaire Dance Studios in Mequon and working out again with a personal trainer.
InStep Featuring Mr. and Mrs. Barnum, Students At Mequon

Story of a woman at Fred Astaire Westhartford who dances for brain power
WEST HARTFORD, CT (WFSB) –
A Connecticut woman is headed to a national dance championship to show that dancing can help your body and mind.
West Hartford resident Mary Dougherty said she is ready to dance.
"She's up or anything," said Clemens Lengenfelder, who is a dance instructor with the Fred Astaire Dance Studio. "She spins. She flips…She dips. She chimays."
Dougherty is 89 years old.
Whether it is a tango on a Tuesday, or a Friday foxtrot, Dougherty exercises her mind and body by 'cutting a rug' at Fred Astaire Dance Studio in West Hartford.
Read more: http://www.wfsb.com/story/30366542/west-hartford-woman-dances-for-brain-power#ixzz3zmar9hSy
Fred Astaire Greensboro Couple Dancing To Relieve "Empty Nester" Syndrome

If the video does not load, please click the link below:
http://s3.amazonaws.com/TVEyesMediaCenter/UserContent/231151/5146577.6698/WGHP_08-18-2015_16.24.07.mp4