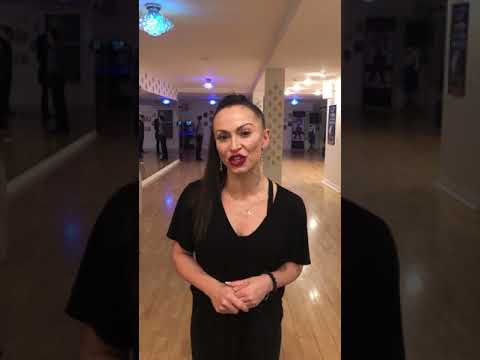 Interested in learning Ballroom Dancing?
One 30-minute Private lesson and One Party
$45
Call 212-209-2410 or email nyeast@fredastaire.com to book your appointment
---
Fred Astaire Dance Studios have given the joy of ballroom dancing to tons of thousands of New Yorkers for almost 60 years!
Why you should learn how to dance at a Fred Astaire Dance Studio New York East Side:
Co-founded by the legendary Fred Astaire and with more than 60 years tradition in dance instruction, Fred Astaire Dance Studios – a worldly recognized franchise company with more than 150 locations in the United States alone – provide your demand for excellence.
From Ballroom to Latin to Swing to Salsa, we offer all styles of dance lessons for singles or couples, all ages and abilities in an enjoyable and relaxed atmosphere.
Whether you wish to simply have fun, exercise, prepare for an event, master a powerful social skill or become a competitive-level dancer, we will tailor your dance program and provide you with a written lesson plan that is designed specifically for you, with your interests and problem areas in mind.
Through a structured and personalized approach to your development as a dancer we guarantee that you will accomplish your goals.
We track, lesson by lesson, your progress in our charts and programs. Our teachers, who are not only well known performers in our field, but also holders of professional teaching certificates and diplomas, regularly meet to discuss your progress and find ways to improve your dancing more quickly.
Dancing is not just about the steps and music; it is a perfect combination of physical activity, social interaction, and mental stimulation.
At every Fred Astaire Dance Studio, learning how to dance is always easy and fun! In your very first lesson, you'll learn the basic elements on which all dance patterns are based and within hours, you'll be ready to dance!
Don't put it off for another moment – walk into a Fred Astaire Dance Studio and dance out!
We would like to Congratulate all of our students who participated in our Production Showcase this year "Hollywood – Lights, Camera, Action". Everybody did an outstanding job and we couldn't be more proud of you. Thank you for your efforts and dedication!
Fun weekend at our Regional Fred Astaire Competition in Atlantic City. Congratulations to all of our students for their fabulous dancing and great results!!!
What Our Clients Are Saying!
What Makes Fred Astaire Dance Studios Special?
From wedding dance instruction, a new hobby or way to connect with your partner, improving your social life, physical and emotional health, or taking your dance skills to the next level, dancing with Fred Astaire Dance Studios will result in faster learning, higher levels of achievement – and lots of smiles. So, why should you choose Fred Astaire Dance Studios?
Because an atmosphere of kindness, warmth and inspiration awaits you at every Fred Astaire Dance Studio! It's what our clients tell us they notice from the first time they step inside – a friendly energy, and a sense of "FADS community" that is welcoming, 100% non-judgmental, and truly joyful! Our passion is helping to enrich lives – physically, mentally, emotionally and socially – through the positive, transforming power of dance.
Because ballroom dance lessons should always be FUN! The teaching philosophy at every Fred Astaire Dance studio is simple and straightforward: learning how to ballroom dance is always fun! We work with students of all ages and abilities, and our friendly and inspirational atmosphere will help make your ballroom dance journey a reality. There are thousands of reasons why people start dance lessons – and once we show you how much fun ballroom dancing can be, we know you'll want to keep coming back!
Because ballroom dance has so many benefits! Ballroom dancing is a perfect combination of physical activity, social interaction and mental stimulation – and it can bring so much to your life. It's a great workout; has documented physical and mental health benefits; can enhance your social life and self-confidence; reduces stress and depression; promotes relaxation; is a wonderful outlet for self-expression and creativity; and it's FUN!! With all these reasons to start dancing – we challenge you to find a good reason NOT to.
Because our ballroom dance curriculum helps you learn faster, and achieve more! Fred Astaire Dance Studios' proven program of Private Lessons, Group Lessons and Practice Parties ensures that you learn as much as possible, in the shortest amount of time, with the most retention, and the most FUN. In fact, you'll be on your way to confident dancing by the end of your very first lesson! Our repertoire covers the full range of ballroom dances – American, Latin, International Style, Ballroom Style, even Exhibition and Theater Arts dances, for both social and competitive dancers.
Because of our talented, professional Dance Instructors! Fred Astaire Dance Studio Instructors are gifted dance educators who hail from all over the world, and truly love what they do. Many have Fine Arts degrees and are actively-competing, award-winning professional dancers. Our Dance Instructors all complete the rigorous work required to become certified in the Fred Astaire Curriculum – which presents the building blocks of partner dance in the way that people naturally learn. Our dance curriculum, coupled with our Instructors' compassion, energy and kindness will help ensure you get the most from your dance lessons.
Because of our exciting ballroom dance events & competitions! Fred Astaire Dance Studios offer a variety of fun local events to make your dance experience exciting and rewarding. Guest Parties, Showcases, Spotlights, Community Outreach Events, special Coaching Sessions and off-site Group Outings encourage social interaction and help you apply what you're learning. And our branded Regional, National and International Pro-Am and Professional Dance Competitions give you inspiring opportunities to compete, travel and hone your dancing skills in supportive and exciting environments.
Because of our money-saving Intro Offer! Take advantage of our special introductory offer just for new students, and take the first step towards realizing your ballroom dance goals. Simply submit the Info Form on this website, and we'll be in touch with exciting details about our program options and a special discount just for new students (which is sure to get you dancing!). Stop in & share your dance goals with us, and we'll help you get there!
We look forward to seeing you on the dance floor soon.